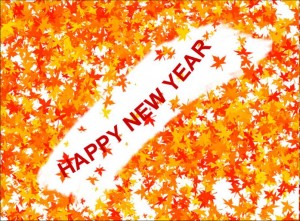 Happy New Year from the Law Office of Cristin M. Lowe!  We are excited to share the latest news with our office and our New Year's resolutions.
Our Hayward office is now officially full-time, with the newest member of our team, Kennedy Koblin at the helm.  Kennedy is an excellent family law attorney whose experience, compassion, and strong rapport with the local judicial officers make him an asset to our office and all of our clients.  We feel very strongly that Kennedy embodies everything our firm stands for, and we are confident that our clients will share the same sentiment.
May Sutula, our paralegal, will soon become a certified Notary Public in order to better assist our clients.  As many people can attest, she is already an enormous help to everyone who contacts our office, whether it is another attorney's office or a client.  May remains current on her continuing education requirements so that she can continue to maintain her title as a certified paralegal.
Jeanne Fong and William Moine continue to be invaluable team members.  Both remain committed to attending law school in the future and passionate about helping people.  William's exciting news is that he was accepted to Harvard Law School, among other prestigious programs.  He has a very difficult decision to make in the near future, and although he will be very much missed, we are very proud of his accomplishments.  Jeanne is eagerly awaiting her own Law School Admission Test scores, although we have no doubt that she performed exceedingly well.
As for the firm itself, we have a number of goals that will benefit our clients for 2011 and beyond.  In order to succeed with our New Year's resolutions, we have decided to share them and in order to be accountable.
Increase our network of resources

.  Although we can provide you with all of the legal
expertise needed to help you through your family law matter, that does not mean that we are the best source for financial advice, life coaching, or other needs that stem out of your family law case.  By remaining active in our local Chamber of Commerce, regularly volunteering for the Alameda and Contra Costa Bar Associations, and reaching out to experts in other areas, we are committed to providing you with as many resources as possible to help you.
2.   Remain at the forefront of technology. We recently upgraded to a cloud-based server,
which means that all three of our offices are now linked.  We are always on the lookout for new technology, the latest security protections, and anything else that will help us better serve our clients and reduce their costs.
3.   Learn from past mistakes.  No matter how efficiently or productively our office is run,
we can always improve.  Our clients rarely see the internal workings of our office, but they do see the results.  While we remain committed to providing the same high level of customer service and prompt response time, we never want to grow complacent.  We will be looking to our current and past clients for feedback and recommendations for improvement.  We will continue to implement new procedures and protocol that improve efficiency and productivity.  The latest example is our decision to use Google docs, which allows the attorneys to monitor the progress of cases in real time even when in Court and maintains accountability within the office.
We look forward to helping as many people as possible with their family law matters and wish everyone a prosperous New Year.