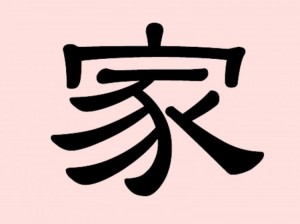 Part One: Courage
By Cristin Lowe
I'm going to deviate a bit from the usual blog posts about the practical aspects of getting through divorce and other family law matters.  In the spirit of the New Year (and since Chinese New Year has yet to pass, I'm going to stretch this one a bit), I'd like to issue readers a three-day challenge that will hopefully change your current approach to your divorce.  So here we go!
Courage is defined as the quality of mind or spirit that enables a person to face difficulty, danger, and pain without fear.  I recently read about the origins of the word courage and actually prefer the earlier meaning as it relates to people going through a divorce.  The word courage comes from the original Latin word "cor," meaning heart.  It originally meant to tell the story of who you are with your whole heart.
In most cases, telling the story of who you are with your whole heart is the last thing someone going through a divorce wants to do.  Yet, part one of the three-day challenge: finding courage.
As human beings, we are imperfect.  It's one of those ugly secrets in life that no one wants to talk about. Society pushes us to hide these imperfections, whether it's on the outside with plastic surgery, or on the inside with the kneejerk impulse to respond "I'm fine," with the question "How are you doing?"
It's not easy to admit that the you are imperfect.  To be authentic enough to let go of who you think you should be and embrace who you actually are is perhaps one of the most courageous things you can do right now in the midst of your divorce.  Yet, that's what I'm asking you to do today.  
Be okay with not being fine.  Be okay with needing help.  Most of all, be okay with admitting that your life is messy, that you don't have things figured out, and that you are going through one of the most stressful situations a person can ever go through.  Learn to speak honestly about who you are and to share your experiences with others, both good and bad.  Have the courage to be vulnerable.