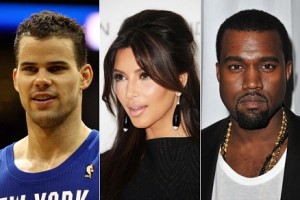 by: Cristin M. Lowe
Although most of us assume that Kanye West is indeed the father of Kim Kardashian's baby, California law doesn't make those same assumptions.  In fact, the initial presumption is that Kim's legal husband, Kris Humphries, is the father!  According to Family Code Section 7611, Kris can be presumed to be the natural father of Baby Kimye since he and Kim are still married and the child is born prior to the entry of their divorce.  Luckily for Kim, this presumption is only conclusive if Kim and Kris were living together at the time of conception under Family Code Section 7541.
Interestingly enough, the law only allows for either Kanye or Kris to be the presumed father.  In order for Kanye to become the presumed father, he does not have to submit to a DNA test or establish any other sort of biological evidence.  He can simply sign a voluntary declaration of paternity, stating that he agrees he is the father, and according to Family Code Section 7570, this creates a presumption that he is, indeed, the father.  Other ways Kanye can become the presumed natural father of the child include marrying Kim after the child's birth, consenting to being placed on the birth certificate, receiving the baby into his home, and openly holding the child out as his own.
No matter what though, in order for Kanye to go from presumed father to legal father, he will need to obtain a Judgment of Paternity, just like thousands of other unmarried couples do in order to protect his rights.  Absent marriage, a case under the Uniform Parentage Act (UPA) needs to be opened by Kim and Kanye in order to legally establish them as parents to their unborn child.  Under the UPA, they will determine custody and visitation rights, as well as whether or not child support is appropriate.